THE DEVELOPER

Legend Communities, with headquarters in Austin, Texas is a full service developer of single family residential, multi-family and associated commercial and maritime projects in Texas, as well as California and Colorado. Its principal, Haythem Dawlett has over two decades of development experience, including award winning master-planned communities and active adult communities. Legend Communities have earned recognition for its projects from a number of highly-regarded local and national industry associations; the company is committed to the highest standards of quality development, service and attention to detail in all endeavors, and places an emphasis on philanthropic in the communities where it operates through education, business, civic and charitable contributions. Dawlett has built a reputation for quality construction, unmatched service and critical attention to detail throughout the development process. He is personally invested in all elements of the project, from planning and development through the construction and marketing phases, resulting in over $1.8 billion in sales. Vision, integrity and dedication to quality have earned Haythem a much-deserved reputation as a quintessential leader throughout Texas since moving his family here in 1997. For more information, visit www.LegendCommunitiesInc.com.
SALES & MARKETING:
Legacy International Resort Properties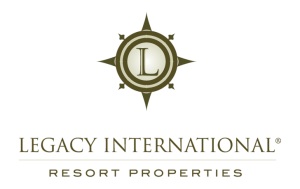 Legacy provides world-class consulting, sales knowledge and marketing expertise for master planned communities around the world. Our single objective is to maximize the return on investment to the developer through strategic management of the sales and marketing process, including bulk parcel sales, inventory unit management and memberships. Legacy the chosen strategic partner for HarborWalk, is an international real estate sales, marketing, and brokerage firm. Our true strength lies in the foundational relationships we strive to achieve with each of our client partners. We desire to partner with domestic and international developers, providing strategic marketing expertise alongside a team of dedicated sales associates. Over the years, we have partnered with development teams in the Continental United States, Mexico, Bahamas, Costa Rica, Panama and the Dominican Republic, generating annual sales revenues totaling in excess of $1B. By leveraging the combined experience of not only our team members, but our extensive network of industry partners, we are able to build client success at every level of development-from the initial marketing, including PR, advertising and media all the way to the end sale. We invite you to visit the website www.LegacyIRP.com for our story and more on how we develop solid foundations to build sales success.